It's about time someone stood up for the truck drivers of North America. Company owners rely on drivers to deliver the loads that the company gets paid a lot of money for, so don't you think the drivers safety should be foremost in their business structure?
We have developed safe and easy to use tools to help protect the health of flatbed truck drivers, we have made them inexpensive, portable and robust.
We have been invited to present our products across the country and we are very proud of our achievements. Our goal is to have our products with every driver, working for a company or independent owner operator, because, as you will see below, there is a need for them.
A facility may require a flatbed delivery driver to climb onto his load to assist with loading/unloading, or to install or remove a tarp. In general, places where truckers pick up and deliver cargo are identified by OSHA as "general industry" locations that require fall protection to be provided for all workers, invited workers included, when they are required to work above 4 feet off the ground. A fall from over 13 feet, as depicted below, can result in debilitating injuries or death.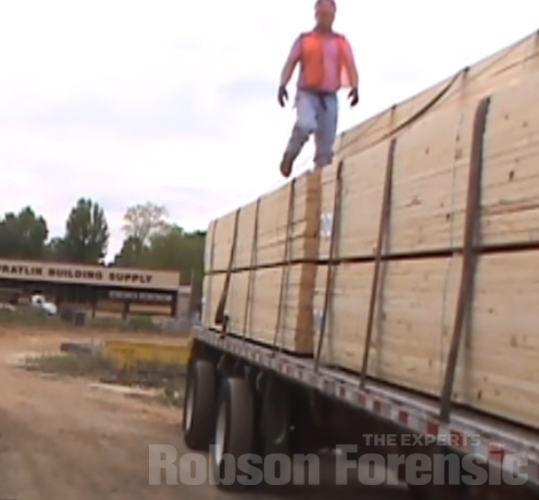 Being a flatbed truck driver can be extremely dangerous at times. The job will expose you to a high risk level of getting injured, but the majority of mishaps can be avoided. In the past, trucking companies created a laundry list of safety reminders. These were often never enforced, which caused many truckers to become hurt and miss work.