Proof Of Concept - Complete
Prototype Built - Complete
Prototype Tested - Complete
Over the past few months we have been working on our Portable Trailer Snow Removal Tool for van trailers, refrigerated trailers and container trailers. We have proved the concept, built the prototype and tested the product..........It works.
Below are some images of the tool in use and showing the easy method for a single driver to clear the snow from the top of the trailer without leaving the ground and taking only minutes to set up and execute.
With this tool, the job of making a trailer safe for travel after a snowfall is now a quick and easy solution, avoiding the risk of fines for the driver or company and making the tractor trailer safe for the road and protecting the public against snow blowing from the top of the trailer during transit.
We will be publishing a complete video showing the ease of operation in the near future.
Stored Dimensions
Length - 54"
Width - 6"
Height - 2 1/2"
Weight - 7 lbs
Cost - Less than a tire
This is just a taste of things to come.
We welcome your comments
To download the file, click the link below
https://www.2feathersinnovations.com/content-page
Image 1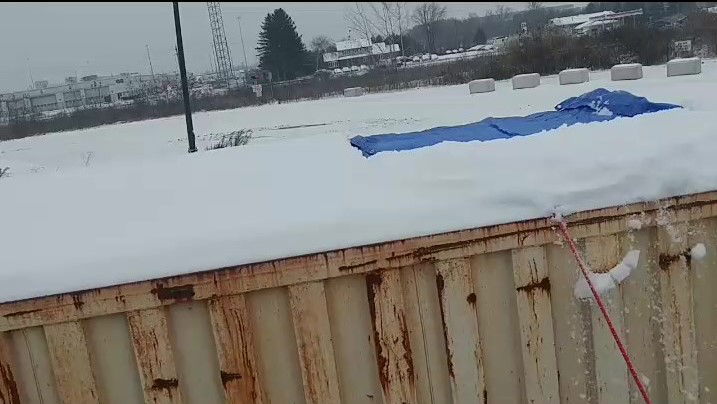 Snow removal tool in place ready to sweep on container
Image 2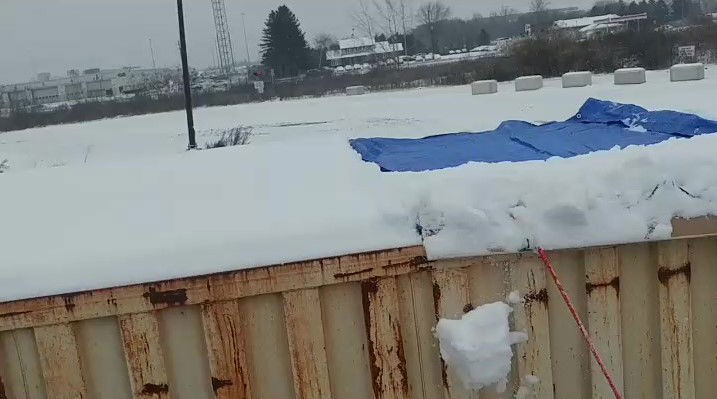 Half sweep complete on container
Image 3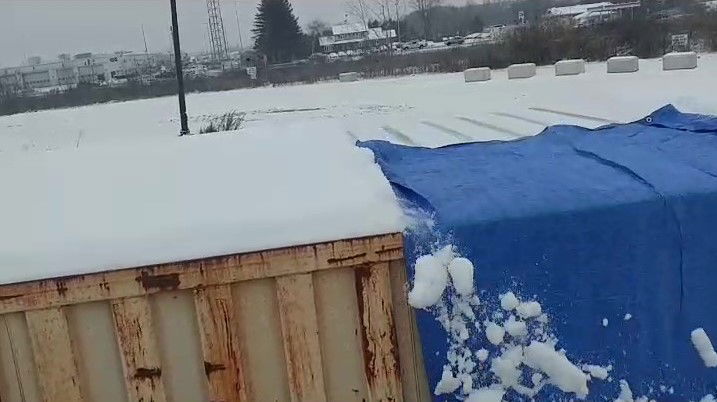 Full sweep showing clear roof of container behind snow remover
Image 4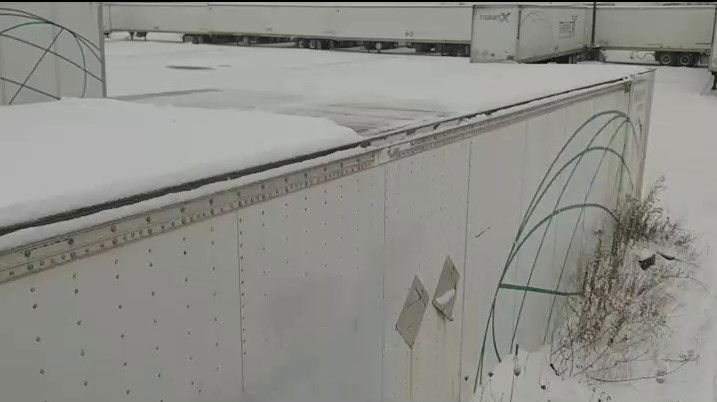 Clean sweep on van trailer